My Cars and Motorcycles
---
I have put together a bunch of pictures of my 94 Golf and my former 74 Bug. Click here to have a look. I had to sell the bug when I moved to New Zealand.

In order to avoid suffering withdrawl symptoms in New Zealand, I bought a 1980 Golf GTI. Its a little bit cheesy (painted a horrendous shade of green) but its still a GTI and its a heck of a fun car to drive. Now that I have returned from New Zealand to pursue an MBA in the US, I have sold the green Golf and now again drive the red one. I also have a 1980 Yamaha XS-400G motorcycle and owned a 1989 Honda NV400SP when I lived in New Zealand.

You can read about my automotive history (an exciting catalogue of cars that I have been involved with).

While in New Zealand I got a speed-camera ticket... I was endangering the lives of countless millions by traveling at 115kph in a 100kph zone on a flat straight stretch of empty road in the deserted central North Island. You can click here to see the actual speed-camera shot. I was in a borrowed Honda Civic at the time.
---
1994 Golf/// LE
3VWBC81H7RM063994

MODS:
AMS PowerProm
VW Euro-fog light switch (with H/L and H/F jumpers)
VW Keyless entry system
VW Factory Cruise Control
VW Euro Glovebox
MOMO Anatomico Shift Knob
AGLA Leather Shift Boot
Pirelli - P600 205/55VR14 (Summer)
Nokian - NRW 195/60TR14 (Winter)

1989 Honda NV400SP
Reg: 59RYT - SOLD
Note: Always wear appropriate riding gear.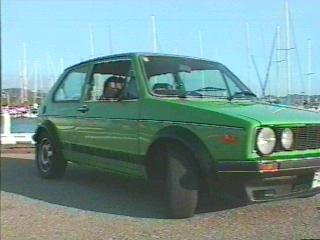 1980 VW Golf GTI
1793171534 - SOLD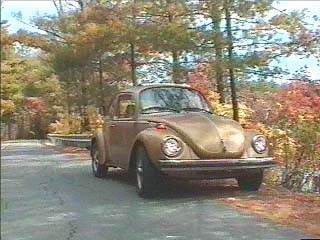 1974 Sunbug
1342733704 - SOLD


---
VW Sites:
Audi Sites:
Porsche Sites
Cool Automotive Sites
---
[BACK]
---
Copyright © 2000, Alastair M. Bor. rev 6.15.00
---