Alastair's Home Page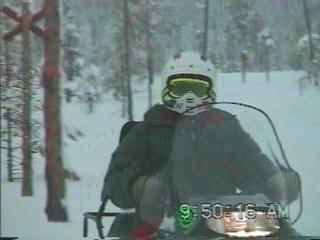 Skimobiling in Ylläsjärvi, Finland
I have recently graduated from the Tuck School of Business at Dartmouth College in Hanover, NH. I am now working as an Associate with Booz Allen & Hamilton in their Sydney, Australia office. Other than the text of this paragraph, this web site has not been updated since the late 1990s. As such, many of the links are old.
Prior to business school I was an Associate at an economics and management consulting firm in Wellington, New Zealand.
When I am not working, I enjoy spending time with my family, my cars/motorcycles, and my computers. I also enjoy traveling around our lovely planet.
For something new, try my miscellaneous links.
My visit to the Titan-II missile museum near Tucson, Az.
Scenes from The Great Blizzard that occurred in New England in 1996. [Pictures I took in N. Andover, MA].
Bored? Find something new with the Altavista, Excite, Lycos, or Yahoo search engines.
---
Copyright © 2002, Alastair M. Bor. rev 18.02.02